The ICAM coalition stands in solidarity with the Ukrainian people and their animals. We hope for peace and an end to the fear, pain and anguish felt by all affected by this terrible war, both human and animal citizens alike. We are sharing information and contacts within our membership, and with other charities, to ensure swift and appropriate support to relieve the suffering of animals both within Ukraine and those fleeing to other countries in Europe with their owners.
Click logos to be taken to Ukraine action pages.
Vets for Ukrainian Pets: Humane Society International, the Federation of Veterinarians of Europe and the Federation of European Companion Animal Veterinary Associations have together launched a project to provide free veterinary treatment to the pets of Ukrainian refugees who have fled the war. This covers the treatment costs of dogs, cats, and horses up to 250 Euros per animal for acute care and medication, rabies vaccination, microchipping, and medical examination required for safe passage through the EU. This is open for all licensed veterinarians to apply throughout Europe. Veterinarians and clinics wishing to take advantage of the program can apply at apply.vetsforukraine.com.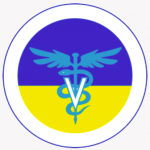 Four Paws: How to cross the border with pets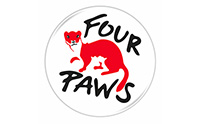 WSAVA: Veterinarians for peace and compassion and list of relief efforts and contacts
Battersea Dogs and Cats Home: Statement of support and details of emergency funding provided to date.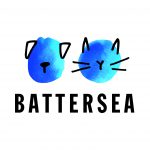 ---
About International Companion Animal Management (ICAM) Coalition
ICAM supports the development and use of humane and effective companion animal population management worldwide. The coalition was formed in 2006 as a forum for discussion on global dog and cat management issues.
Our key goals are to:
Share ideas and data

Discuss issues relevant to population management and welfare

Agree definitions and hence improve understanding

Provide guidance as a collegial and cohesive group
Contact information: info@icam-coalition.org
Twitter: @ICAMCoalition