Talea street survey tool
Ambitions to survey your roaming dog or cat population? (Or any other species for that matter!) But don't know how to get started or record the data? Learn about ICAM's Talea web and app – our FREE survey tool:
This webinar is an introduction to Talea and examples of its use in the field. Please go to the user guide for more information on how to use Talea.
Elly Hiby (ICAM) Introduction to the webinar
Elly Hiby (ICAM) Talea set-up and implementation of surveys; what and where to survey and basic analysis
Joe Liebezeit (Audubon Society) Cat surveys on Hayden island, Portland, US
Dr Tuntikorn, also known as Dr.Oob (Soi Dog Foundation) Dog surveys in Bangkok city, Thailand
Tamara Kartal (Four Paws) Surveying for both dogs and cats in Bulgaria and Moldova.
Q&A session March 3rd 9-11am GMT
Q&A session March 3rd 5-7pm GMT
Our speakers:
Elly Hiby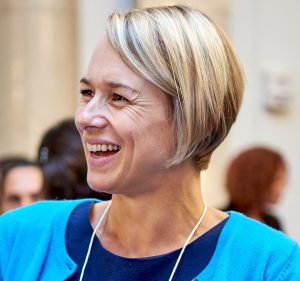 ICAM Director
Dr Elly Hiby is the Director of the International Companion Animal Management (ICAM) Coalition and an independent animal welfare consultant. Her work has focused on affordable and meaningful impact assessment of dog population management interventions, including street surveys of roaming dogs.
Previously she worked at Dogs Trust as International Director, and before that, at the World Society for the Protection of Animals (WSPA; now World Animal Protection) for eight years, including leading on the companion animal welfare programme and advising on humane dog population management and rabies control internationally. She has also worked as a technical expert with the World Animal Health Organisation (OIE), the World Health Organisation (WHO), and the Food and Agriculture Organisation (FAO) on dog population management.
Elly is the Chair of the board of directors for the Alliance for Contraception of Cats and Dogs (ACC&D); ACC&D works as a catalyst for successful introduction of non-surgical fertility control of dogs and cats.
Joe Liebezeit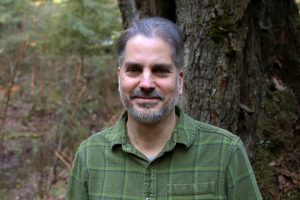 Staff Scientist & Avian Conservation Program Manager at Portland Audubon
Joe joined Portland Audubon in July 2013. He has over 20 years' experience as a wildlife biologist and conservationist studying birds and other wildlife in diverse habitats throughout the U.S. and internationally. Prior to his position with Portland Audubon, Joe worked for the Wildlife Conservation Society for 12 years, leveraging on-the-ground science efforts to
protect wildlife from oil development and climate change impacts in Arctic Alaska. Joe received his Bachelor's degree in Zoology from the University of New Hampshire and a Master's Degree in Wildlife Management from Humboldt State University. Joe has lived in the northwest for nearly 20 years and in Portland since 2005. In his free time, Joe enjoys family time with his wife, two daughters, and pets. Joe enjoys playing and listening to music, exploring natural areas, and of course, bird watching!
Dr Tuntikorn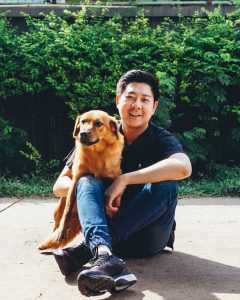 CNVR Director – Thailand at Soi Dog Foundation
Dr.Tuntikorn R. DVM, (Dr.Oob) graduated from Chulalongkorn University, Bangkok, Thailand since 2012. At the first time, He worked in local animal hospital for a year in the role of medical and surgical treatment.
In 2013, have group of small dogs were rescued form showing in the local market come in to the animal hospital that Dr.Oob in charge. Then he begin interest about animal welfare issue and decide to join SOIDOG Phuket.
After finished training, he come back to Bangkok for run SOIDOG Clinic Bangkok and start CNVR program in Greater Bangkok and fighting for end of animal cruelty. In 2020, he was representative of animal shelter who have been elected to the committee of experts of Cruelty Prevention and Welfare of Animal ACT, Thailand.
He continues to run CNVR-based population management programs and cooperative with government to enforce the laws for help the cruelty animal and improve animal welfare. Now, his position is Director of CNVR-Thailand with task of taking care all CNVR project across of Thailand.
Tamara Kartal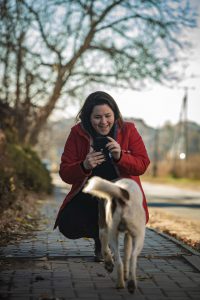 Senior Manager, SAC Monitoring, Evaluation and Impact at Four Paws International
Tamara is the Companion Animals Monitoring, Evaluation and Impact lead at Four Paws International, developing frameworks and protocols to measure the impact stray animal care projects achieve globally. Before joining Four Paws International, Tamara co-led the development of the Monitoring, Evaluation, and Impact Assessment program at Humane Society International (HSI) Companion Animals and Engagement Department, establishing a global program to ensure evidence-based planning and monitoring of HSI's companion animal programs in Asia, Africa and Latin America.
With a research background, Tamara has a M.S. in Palaeontology and Geology from the University of Hamburg, Germany and graduated with an M.S. in Animals and Public Policy from Tufts University, USA in 2015. In addition to her monitoring and evaluation work, she is studying dog and cat population dynamics, the human-dog relationship and how evidence-based dog population management can improve the lives of millions of dogs, cats, and people across the world.