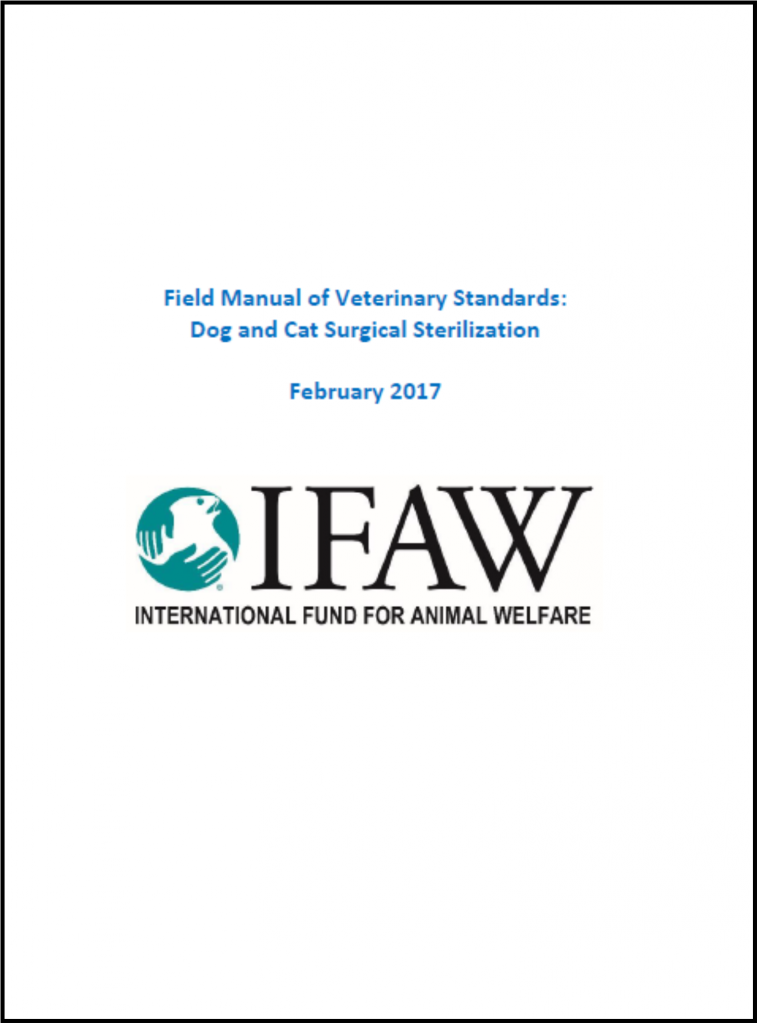 IFAW's sterilisation field manual outlines basic standards for the surgical, anesthetic and nursing procedures pertaining to sterilization (spay and neuter) of cats and dogs. It is written as a guide for those providing training to veterinarians working in the suboptimal conditions common to field projects, whilst maintaining acceptable standards of care.
Some documents here are written by individual members of the lCAM Coalition and reflect the views of those individual members and not necessarily of the entire Coalition.
Select the language of the file you would like to download below:
YOUR FEEDBACK
Feedback from people like you is invaluable to us.
Help us improve by letting us know how our tools work in practice or by sending us any
suggested documents.