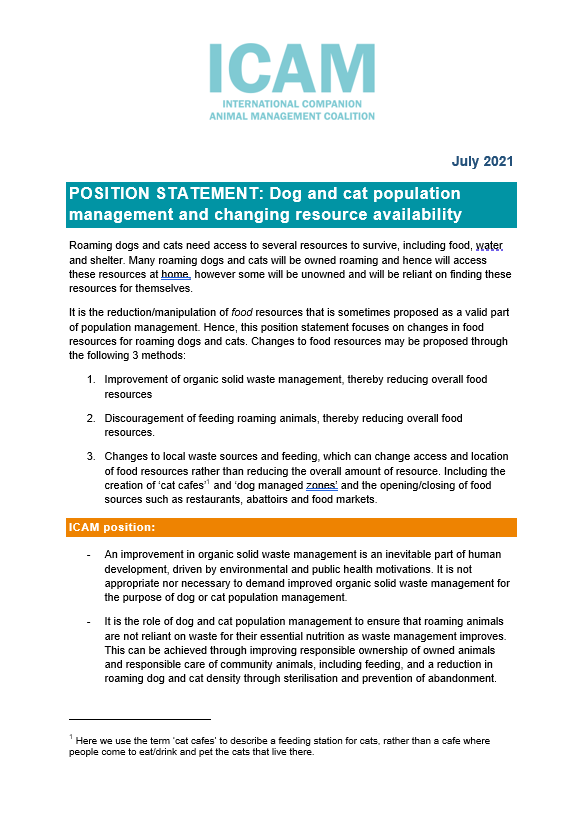 ICAM clarifies its position on managing roaming dog and cat populations through changes to food resources. Establishing our role as preparing dog and cat populations for inevitable waste management improvements that will be driven by many powerful human development motivations, a process that requires no further motivations from dog or cat populations. Also recognising that feeding roaming dogs and cats is an expression of compassion for animals and is a strongly defended action by many people. But that conflicts within communities over feeding can occur and should not be ignored. ICAM therefore supports the responsible feeding of dogs and cats, including expectations of what, how and where animals are fed.
Select the language of the file you would like to download below:
YOUR FEEDBACK
Feedback from people like you is invaluable to us.
Help us improve by letting us know how our tools work in practice or by sending us any
suggested documents.