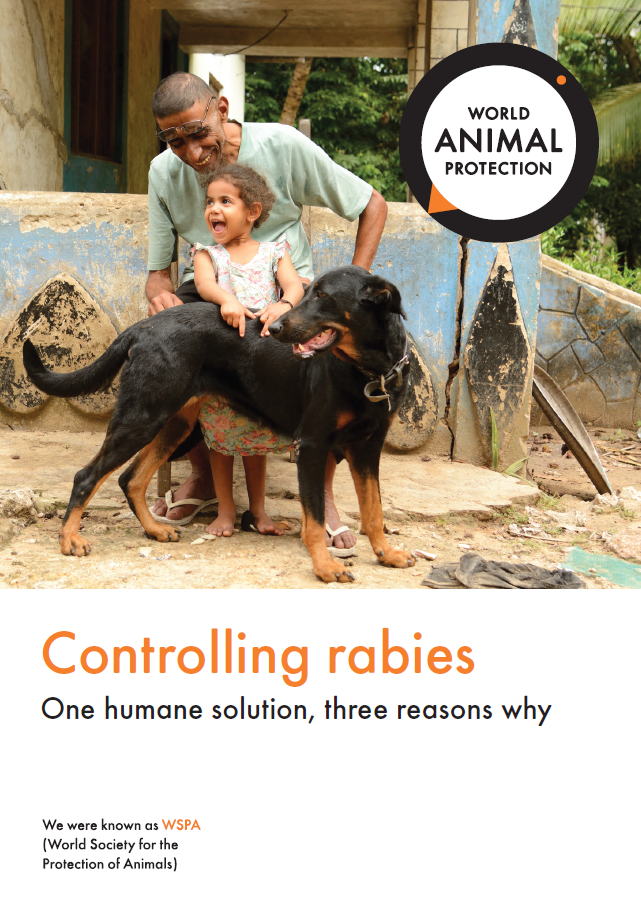 World Animal Protection's 'Controlling rabies; One humane solution, 3 reasons why' report explains the essential role of mass rabies vaccination of dogs in controlling and eliminating this disease. Because mass vaccination of dogs stops cruelty, protects the community and saves money.
Select the language of the file you would like to download below:
YOUR FEEDBACK
Feedback from people like you is invaluable to us.
Help us improve by letting us know how our tools work in practice or by sending us any
suggested documents.