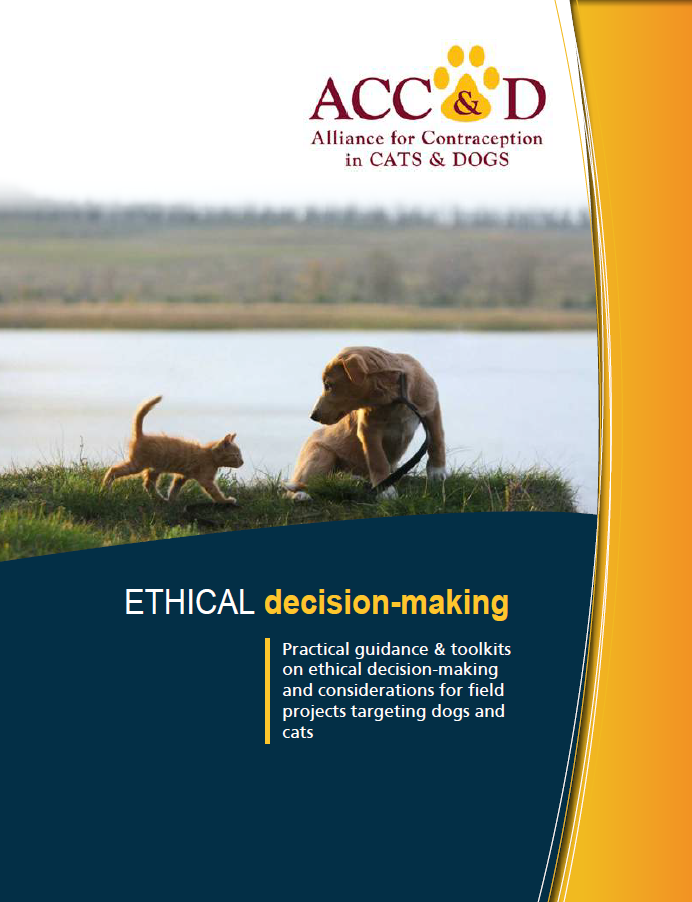 This document provides practical guidance for ethical decision-making in field projects targeting dogs and cats, with applications for designing, implementing, and reviewing programs. More information is available from the ACC&D website.
Select the language of the file you would like to download below:
YOUR FEEDBACK
Feedback from people like you is invaluable to us.
Help us improve by letting us know how our tools work in practice or by sending us any
suggested documents.