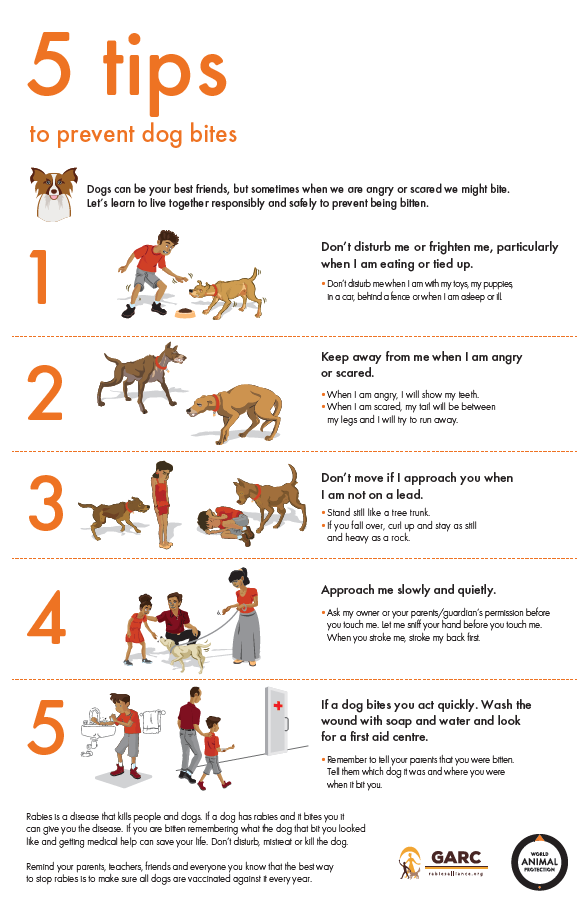 World Animal Protection's '5 tips to prevent dog bites' education pack has been designed by teachers to help children learn how to read a dog's body language and therefore aims to reduce the number of children bitten by dogs around the world. The pack contains a user guide, teacher's guide, A3 poster and A4 illustrations.
This material is designed to be used by primary school teachers of children aged four to 12. It can also be used by health professionals as part of public health campaigns.
Select the language of the file you would like to download below:
YOUR FEEDBACK
Feedback from people like you is invaluable to us.
Help us improve by letting us know how our tools work in practice or by sending us any
suggested documents.