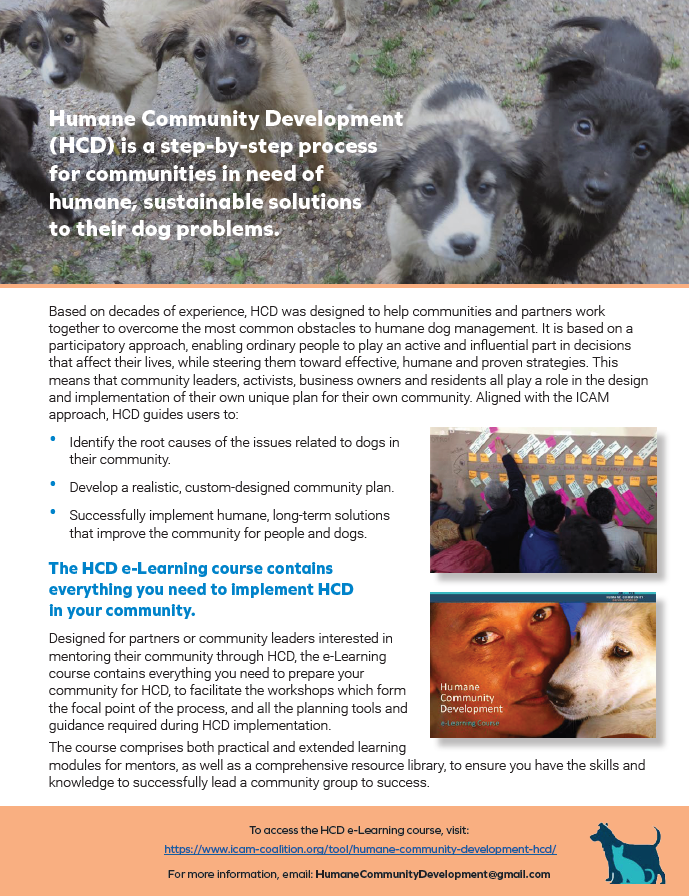 An overview of the HCD eLearning Course and associated Toolkits developed by ifaw.
Some documents here are written by individual members of the lCAM Coalition and reflect the views of those individual members and not necessarily of the entire Coalition.
Select the language of the file you would like to download below:
YOUR FEEDBACK
Feedback from people like you is invaluable to us.
Help us improve by letting us know how our tools work in practice or by sending us any
suggested documents.